Goals
Promote service offerings
Generate sales leads
Increase content engagement
Improve customer experience
Project Duration
September 2021 – March 2022
Role
User research
Design collaboration
Wireframes
High-fidelity prototypes
CSS, HTML, and JavaScript coding
Post-launch analytics
Design Process
My design process is closely aligned with the Nelson Norman Group's UX training which I have taken part in. At every step of my design process, I keep the users at the forefront of my thoughts, empathizing with their experiences and perspectives. I advocate for the user's point of view, especially in terms of accessibility standards and inclusive design practices.
It is also important to gain a thorough understanding of the scope of the project and business goals. During the initial discovery phases, I met with project stakeholders to understand the requirements to successfully complete the project. I then collaborated with other designers to perform user research, defined objectives, and strategized with insights from research.
User Research
I participated in user research to find out what the users do, think, and feel as they go through the website. Many data points were gathered using quantitative analytics, qualitative input from customers, and overall vision from stakeholders.
At this stage, I also identify common pain points across many different users and find unmet user needs, and I then create design solutions to those issues. I consider the potential interactions between different products, features, and platforms, and the final product to be delivered as a whole.
Methods Used
User interviews and surveys
Feedback from clients
Google Analytics
Google Optimize: A/B testing
CrazyEgg and Microsoft Clarity: Heatmaps, UX recordings
Persona
Customer Journey Map
Wireframes and Information Architecture
Based on findings from user research, I created wireframes as part of the site's information architecture.
Website Demo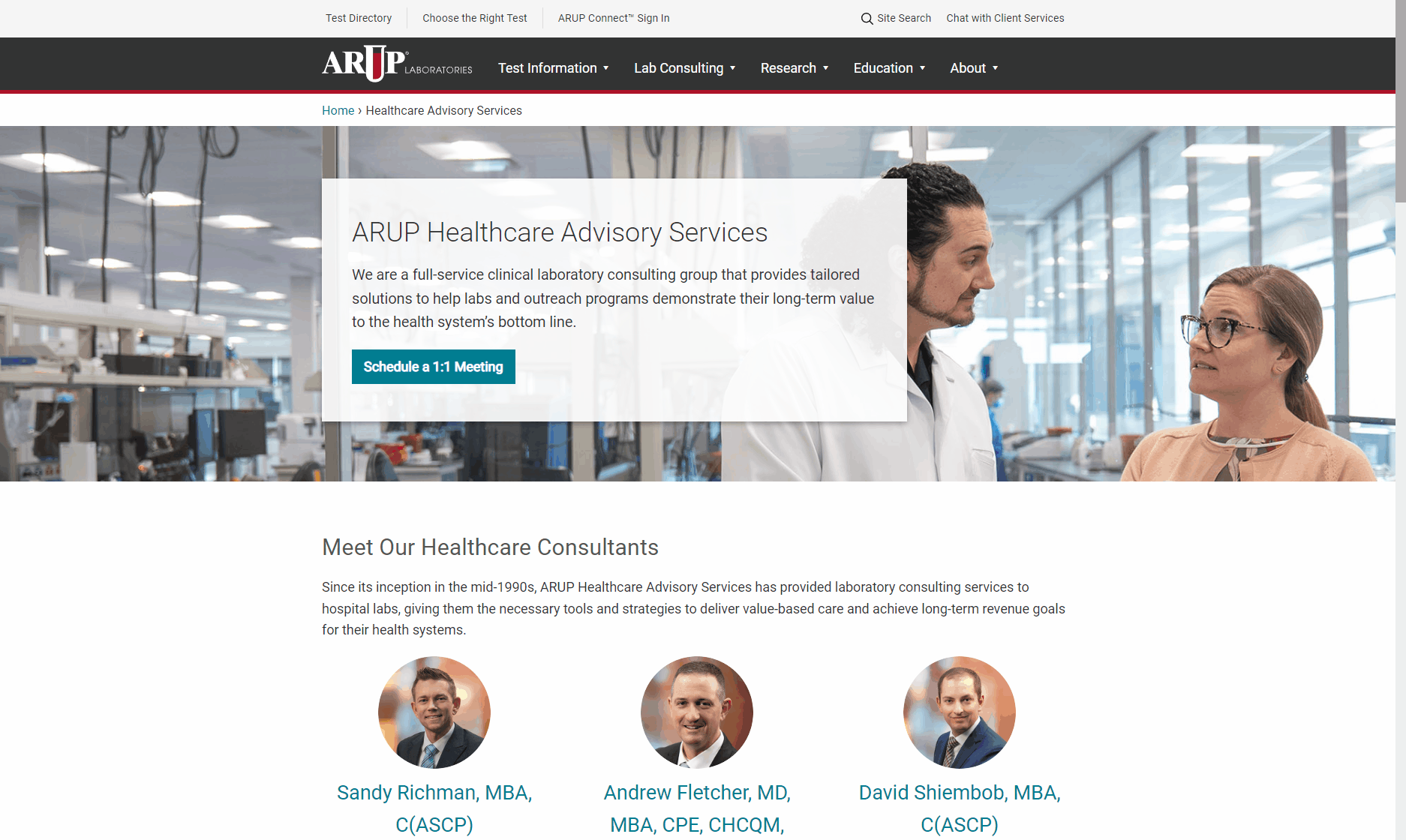 Project Conclusion
The redesigned consulting services website was launched March of this year. There are fewer success metrics, but the data so far looks promising.
Customers spent an average of 12% more time on the landing page. The average session duration increased by 42%, so customers spent more time engaging with the content on the entire website. Clearer call to action buttons also helped generate more leads.