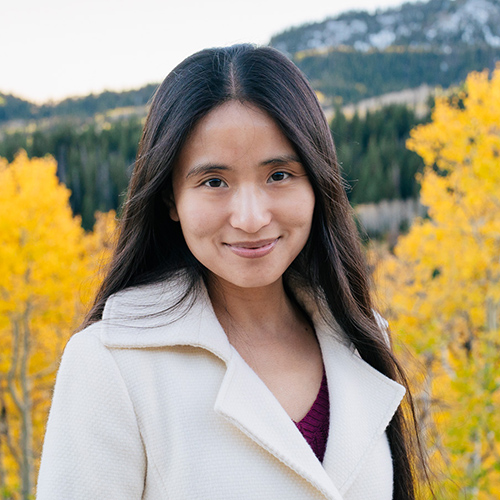 I have a proven record of leading multiple enterprise projects and effectively working with diverse, cross-functional teams. I have a low-ego approach to collaboration, I show empathy for different perspectives, and I am a compassionate advocate for user-centric design processes. I will work to promote your company's mission with excellent and well-researched designs.
Work Experience
ARUP Laboratories — Senior UI (UX) Designer
Mar 2013 – Present  •  Salt Lake City, UT
Lead multiple successful web projects from ideation, planning, and prototyping to testing, implementation, and iteration.
Ensure that all UX and design activities are executed at high quality levels, manage team initiatives, and set priorities.
Conduct qualitative and quantitative user research, perform market and competitive research, and gather UX metrics for web projects.
Design, develop, and maintain digital products and the design system, driving innovation through team collaboration and design thinking.
Review and provide feedback on team members' work, and constructively train, guide, and mentor team members.
ARUP Laboratories — Web (UI/UX) Designer
Nov 2009 – Mar 2013  •  Salt Lake City, UT
Collaborated with diverse, cross-functional teams for project management, design, and implementation of three corporate websites and multiple product applications.
Assisted in art direction, color, typography, and photography as a member of the corporate brand committee.
Poetry Foundation — Freelance Designer
Nov 2010 – Feb 2011  •  Chicago, IL
Designed and developed HTML and CSS email templates for Poetry Foundation's newsletters, event campaigns, and press releases.
Coordinated with the web project manager to establish information architecture in designs and ensure branding adherence.
Rotary International — Web (UI/UX) Designer & Developer
Sept 2006 – May 2009  •  Evanston, IL
Designed, developed, and maintained the Rotary.org website.
Created and implemented user interfaces for other digital products.
Design Kitchen — Web Programmer
Sept 2005 – Sept 2006  •  Evanston, IL
Developed front-end interfaces in HTML, CSS, and JavaScript for agency clients, including Carrier, Motorola, and Life Fitness.
Implemented themes in client content management systems.
Northwestern University — Web Designer
Sept 2001 – Sept 2005  •  Evanston, IL
Performed research and interviews to understand user needs.
Designed and programmed websites for academic departments, the work-study program, and the financial aid office.
ACLU Northwestern University Chapter — Technical Director
Sept 2001 – Sept 2002  •  Evanston, IL
Redesigned and launched the Northwestern American Civil Liberties Union Chapter website.
Education
University of Texas of Permian Basin — MBA
Sept 2019 – Mar 2022  •  Odessa, TX (Remote)
Northwestern University — BA
Sept 2001 – June 2005  •  Evanston, IL